National Gallery: 360 Virtual Tour Demo
We Created This Web Page For Museums and Galleries To Demo The Unique Features Of Our Virtual Tours
Rather than simply talk about tech and media, we thought we would help you to experience them first hand.  We will walk you through all the components that go into our virtual tours and make them quite unique.  Below you will find an explanation of the different components and examples of each.  
Introducing the Most
Engaging
Interactive
Immersive
Connected
Virtual Tour Ever!
When prospective viewers can't come to your museum or gallery, take your art to them.  And give them an interactive experience they will never forget.     
1. Demo of a "mock" National Gallery virtual tour
No, we haven't scanned this exhibition yet, but we have embedded some of your content, branding, videos, etc into an existing virtual tour so that you can get an approximation of what it could look like. Please note that we have used a scan of an existing space and then created and used content from one of your exhibitions to make it look like a space of your own. (Note: we are in no way claiming ownership of this content and are just using this for this private demo to The National Gallery.).
We can use Matterport technology to create spaces in one of two ways, or a combo of the two. First, we can scan actual exhibitions in your space and add creative content (videos, info boxes, web links, etc) to help it come alive. Second, we can add actual artwork to one of your spaces to use an existing space for a virtual exhibition, which is what we have done in this example. In this way, spaces can be reused as virtual exhibitions that are very realistic and much easier to set up than an actual exhibition.
Please explore the red tags and the signs that you see around the gallery. Click on them and they will give you more information, show a video, show a web page, etc.
Please note the following:
-Branding in the menu and logos in the tour
-Nearly every element of this tour can be customised
-English and Chinese menus (just click on "Language" in the menu to change)
-Menu can start open, or start closed (right now it is set to open)
-Note the branded and custom designed info boxes that we have provided in some of the tags.
-We can display videos in four ways: 1. As a looping video that autoplays without sound; 2. As a clickable video that plays when you click it and has sound; 3. As a link that leads to a video that plays inside the tour frame; 4. As a video that pops up at the start of a tour, like a welcome or overview video. They each have their purposes and we have showcased all four in this tour.
NOTE: The below virtual tour is password protected to protect content owned by The National Gallery. Please contact us for access.
2. Demo of a small museum virtual tour
The following virtual tour of a small museum inside a school campus will give you a good idea of what can be done with our virtual tours for museums.  Please take the time to explore the information on the exhibit items and the value that they add to the viewer's experience. 
3. Check out the unique features of our virtual tours
What makes our virtual tours special is the combination of features that we offer that result in a tour that is much more about the end goal than it is about the tour itself. Our features connect your space to the viewers in a way that others simply don't. We don't offer a generic template that your space has to fit into. We offer a wide variety of features that all work together to create a memorable experience that is unique to your space.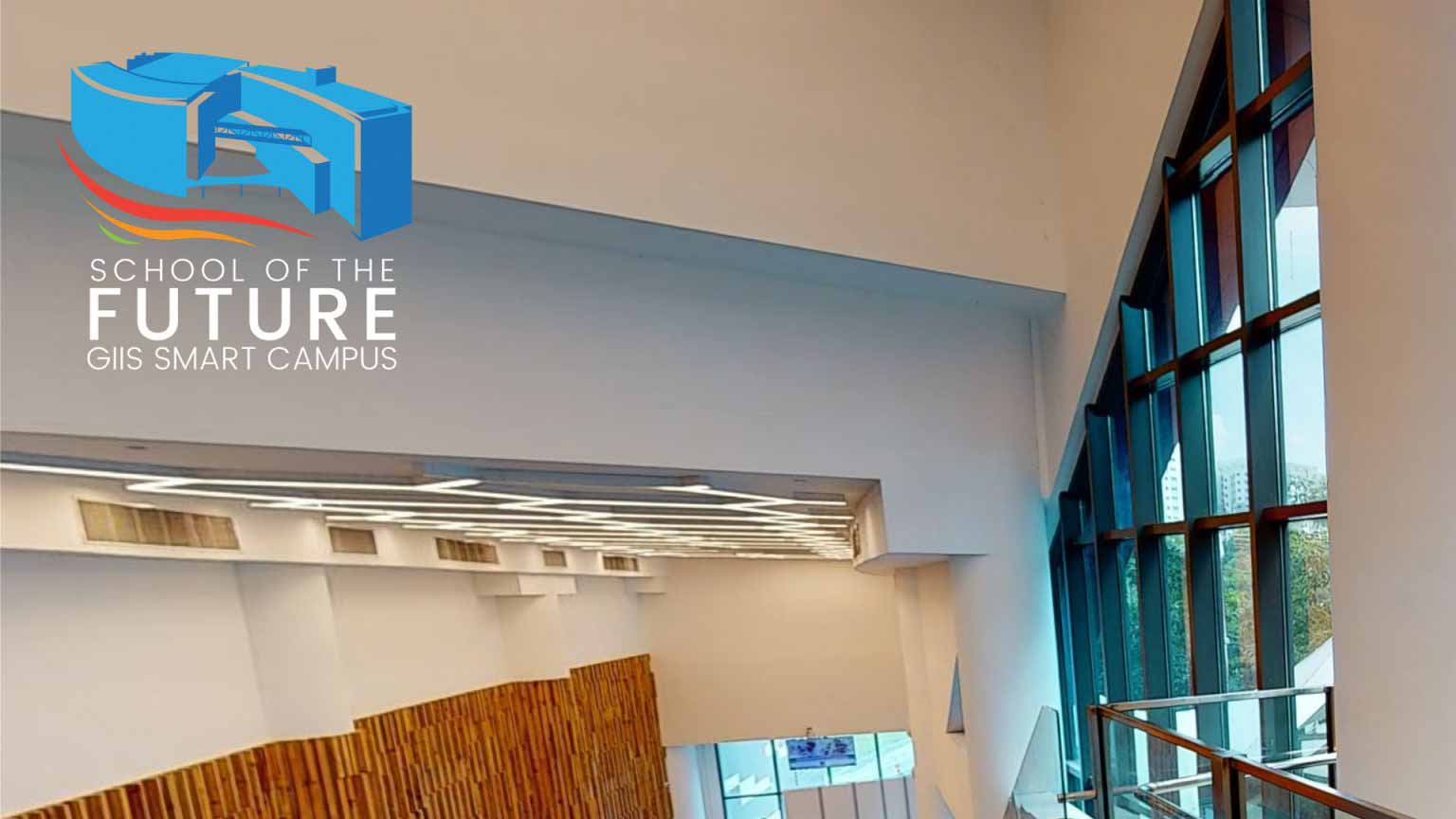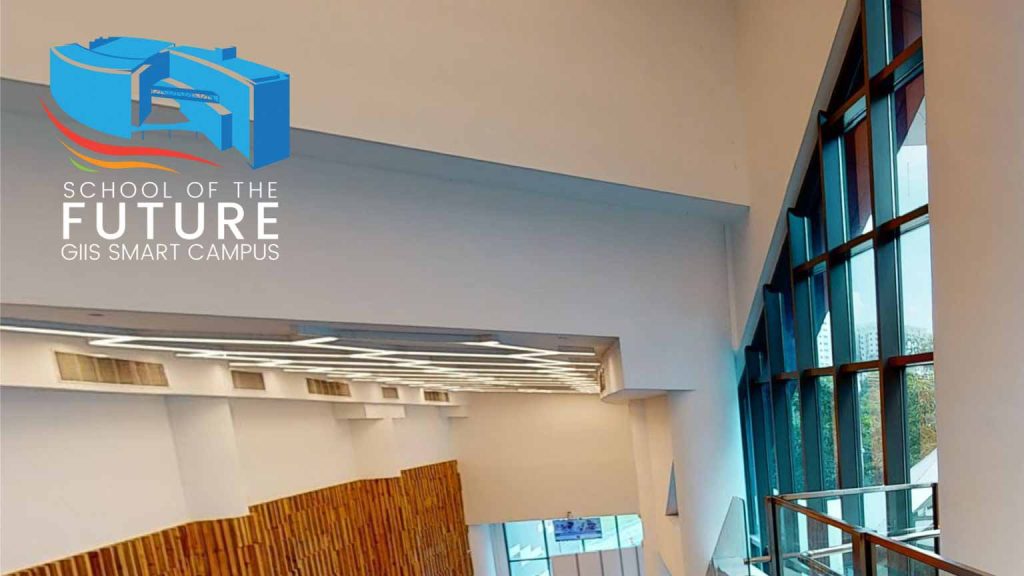 A branded, customised experience to match the uniqueness of your creative space
Enhance your 360 virtual tour with logos, colours, and customised elements that match your unique branding.  Make your virtual space as unique as your actual space.
Our easy to understand menu is the start of your tour.  It can contain introductions, videos, photos, and text to prepare and orient your guest to make the most of their experience.  It expands to show or hide each section and completely hides when you want a broader view.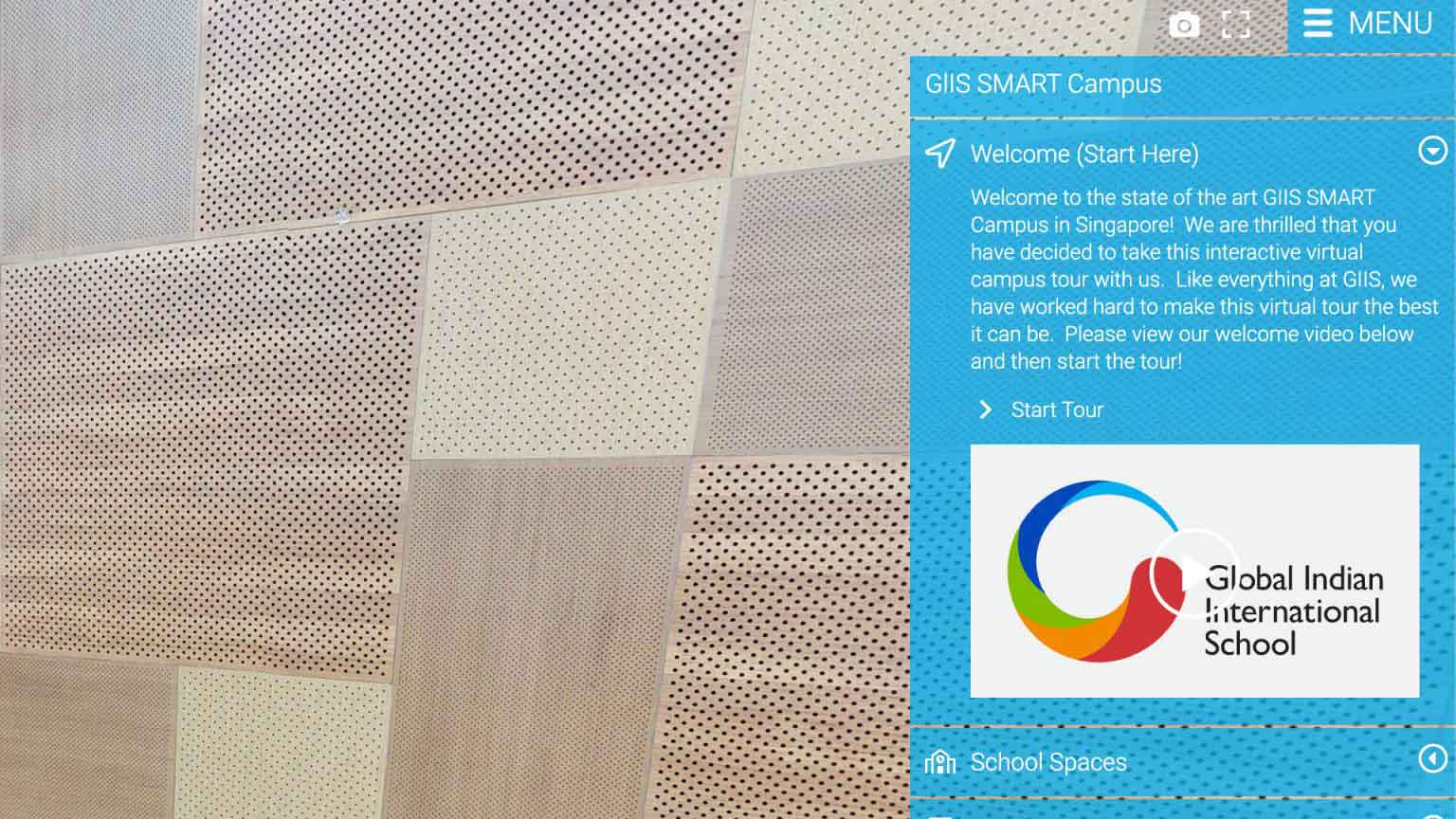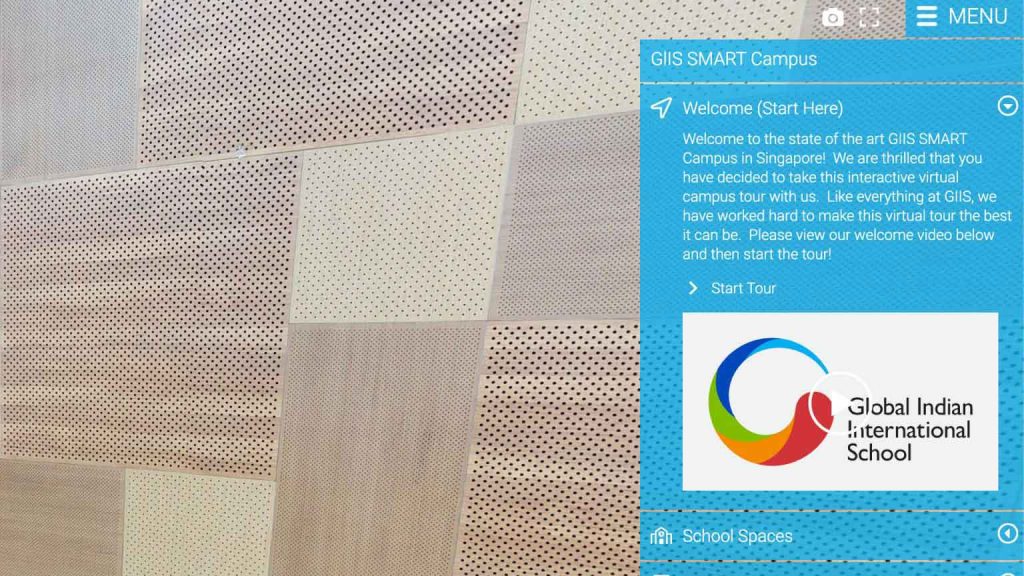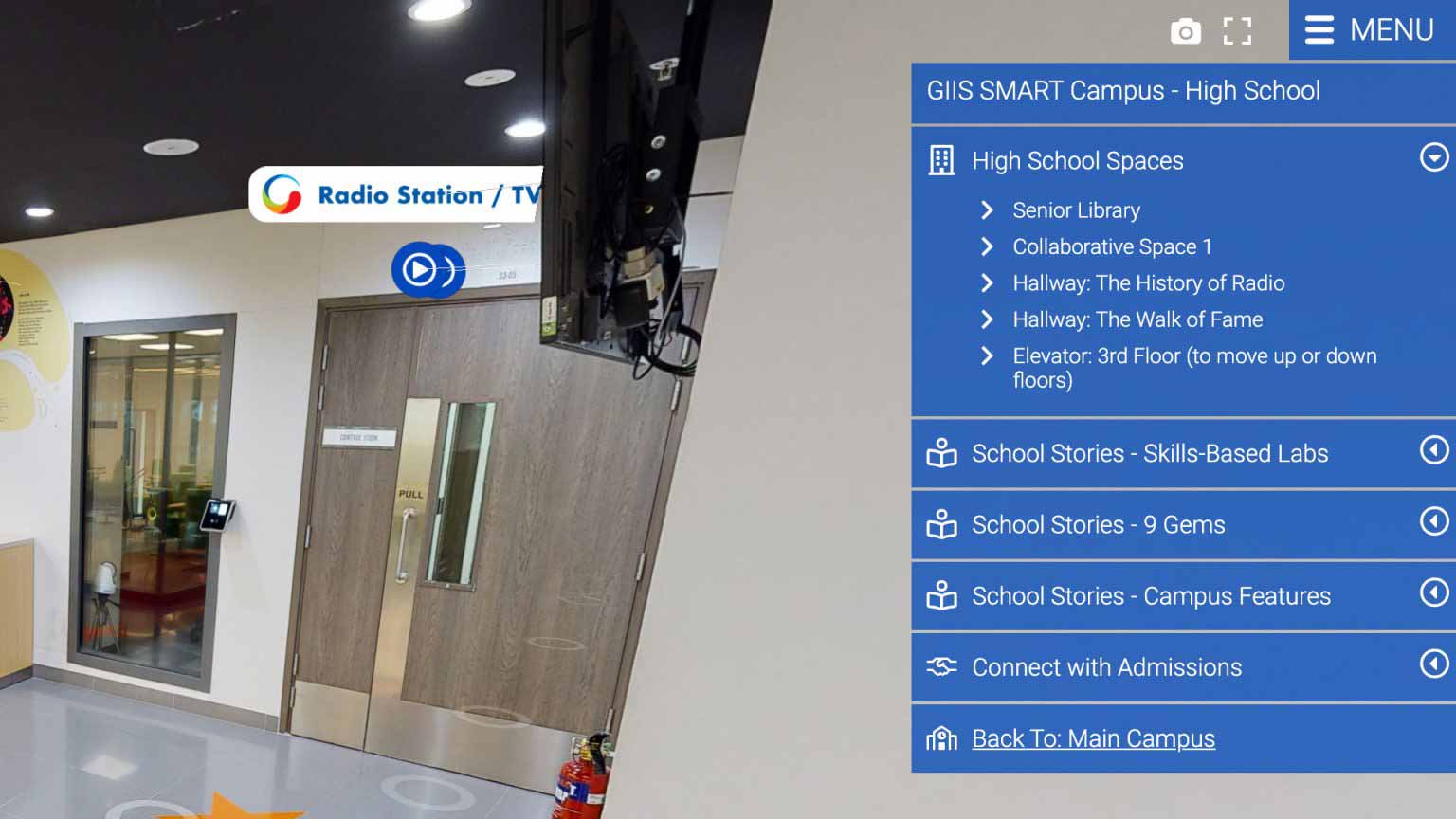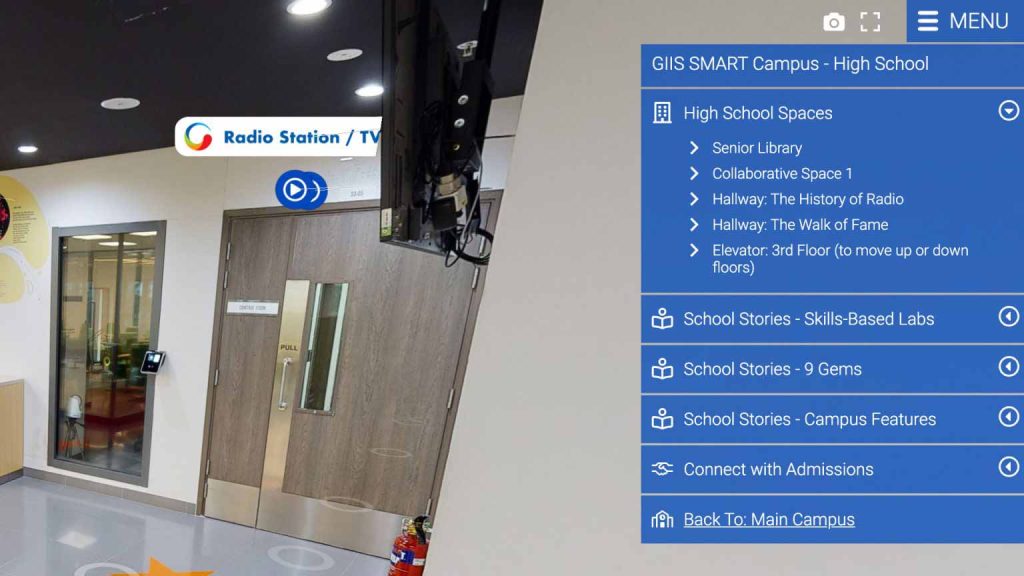 A variety of tours to fit your style
Different people like to learn in different ways.  Some want to be guided and some enjoy exploring on their own.  Let your guests choose what kind of virtual tour they want to experience: personalised, guided, self-guided, or free and easy.    
Explore spaces just like you do in real life - by walking
Some tour technologies force you into the center of a room, don't allow you to walk around, and spin you around until you are dizzy.  Our virtual  tours let you explore just like you would if you were there – by walking.  Get up close to artwork on the walls, see what's down a hallway.  Open doors.  It is as realistic as it gets!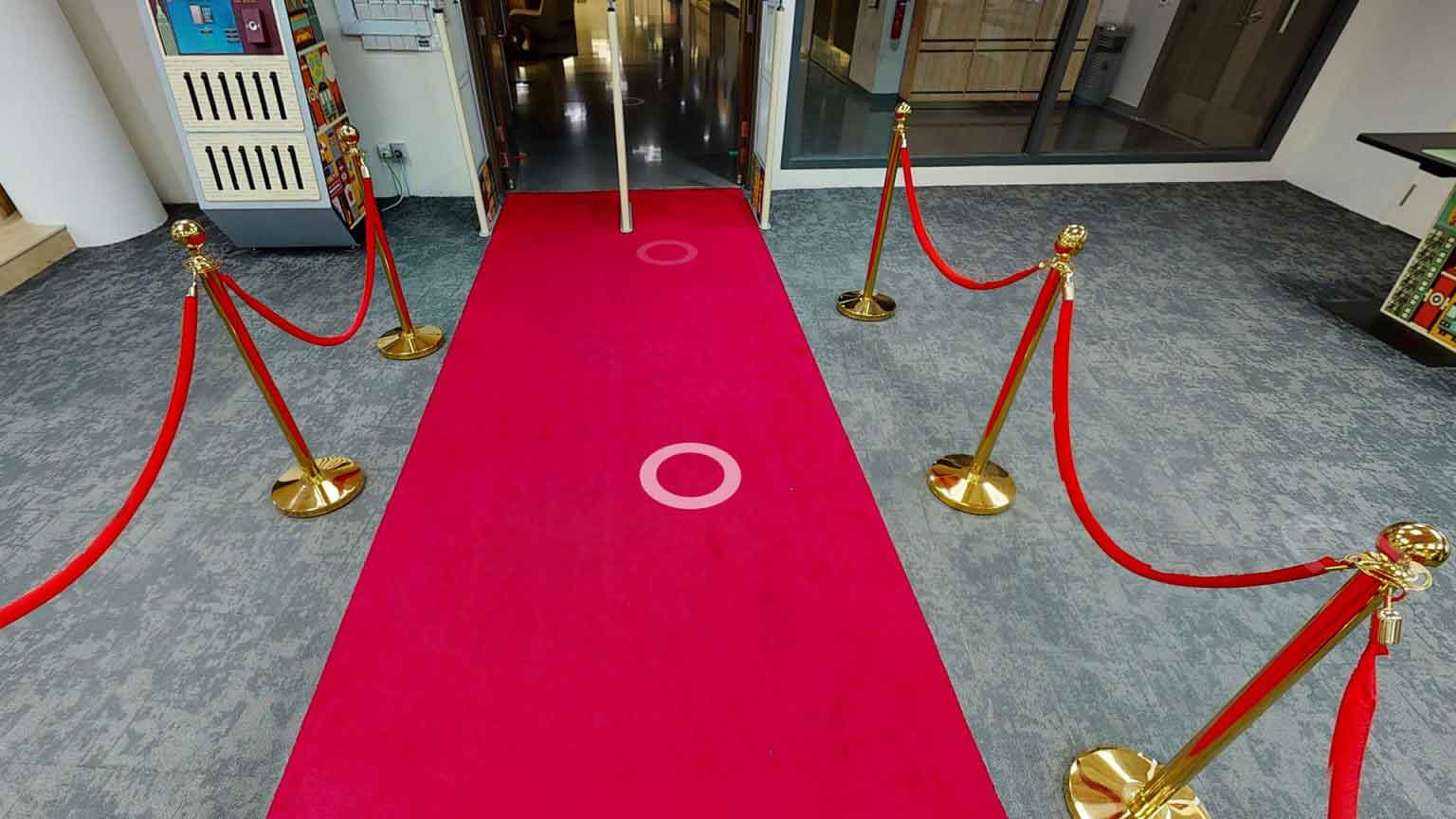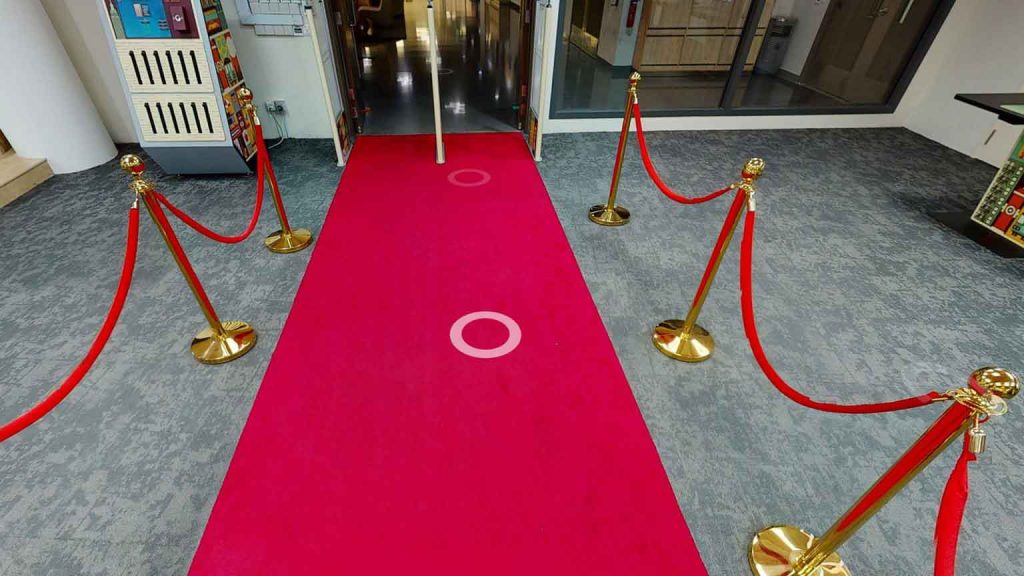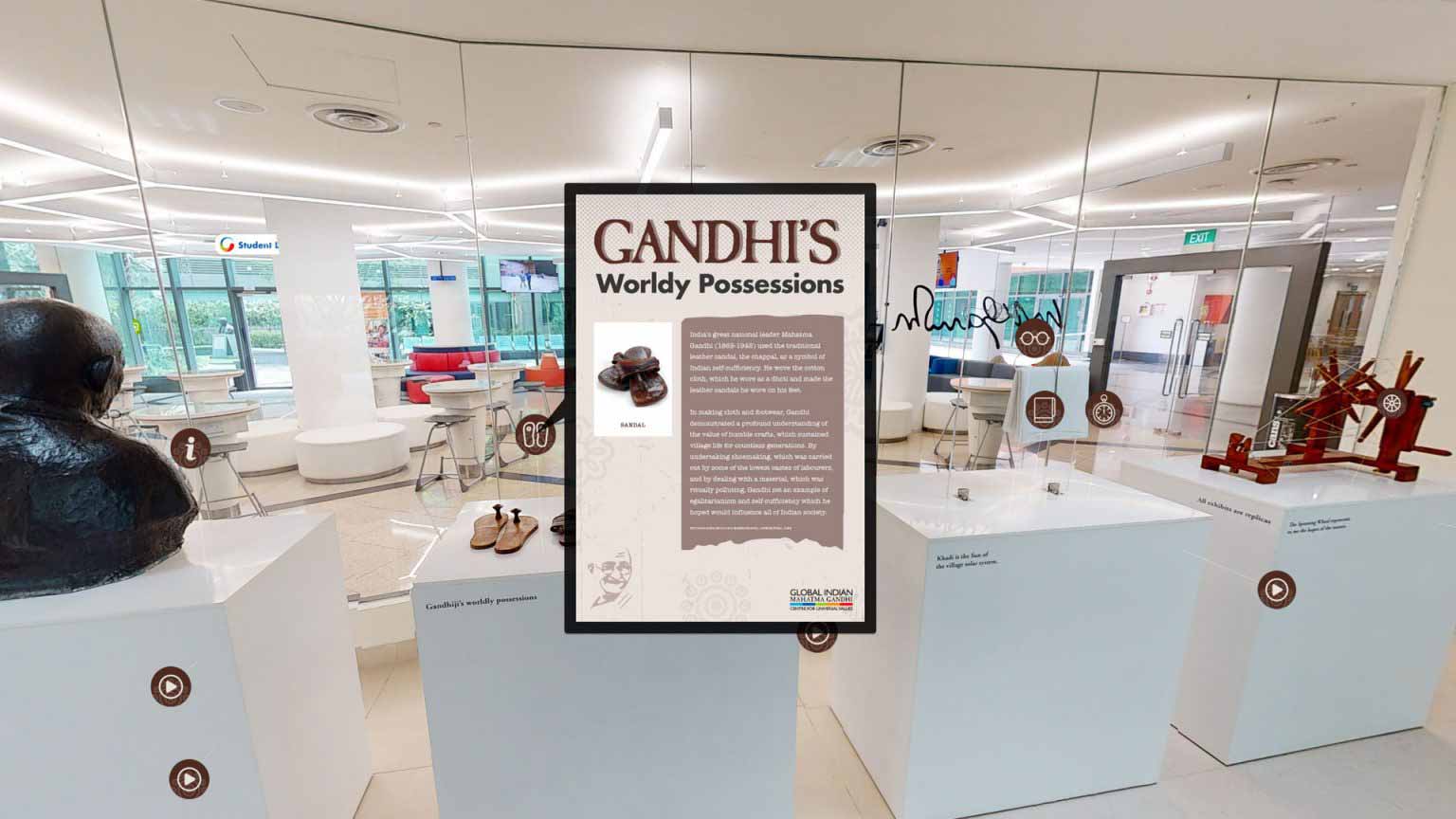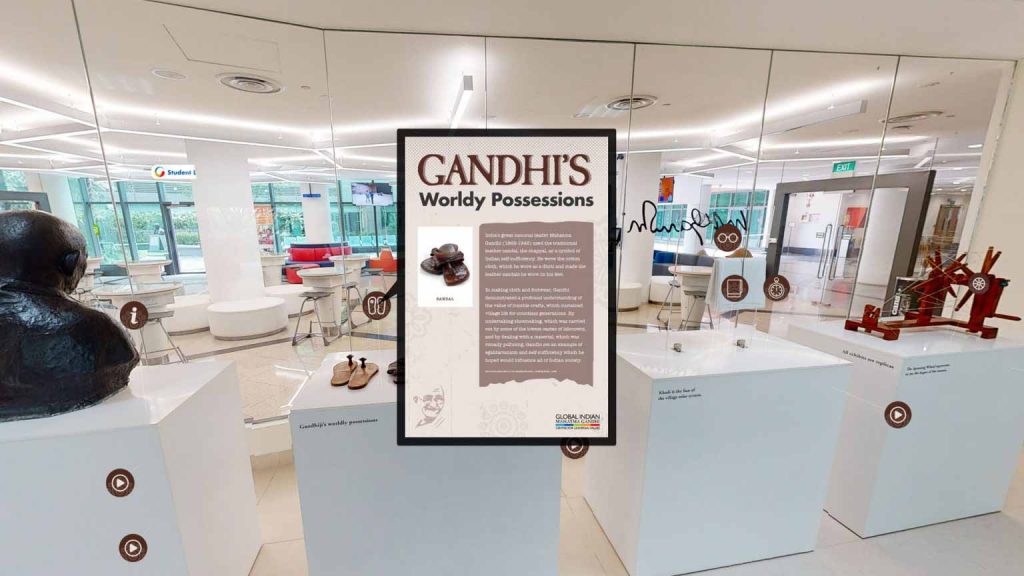 Custom brand unique spaces
What are the spaces in your facility that are really one of a kind?  Do you have a history wall or a mini-museum or a place that is very unique?  We can custom brand that part of your tour to enhance your guests' experience.  
Nothing brings your tour to life like photos and videos, so we like to put them everywhere.  Walk into your gallery theatre and watch a series of videos about your artist.  Be greeted when you enter your space by the gallery director or the artists themselves!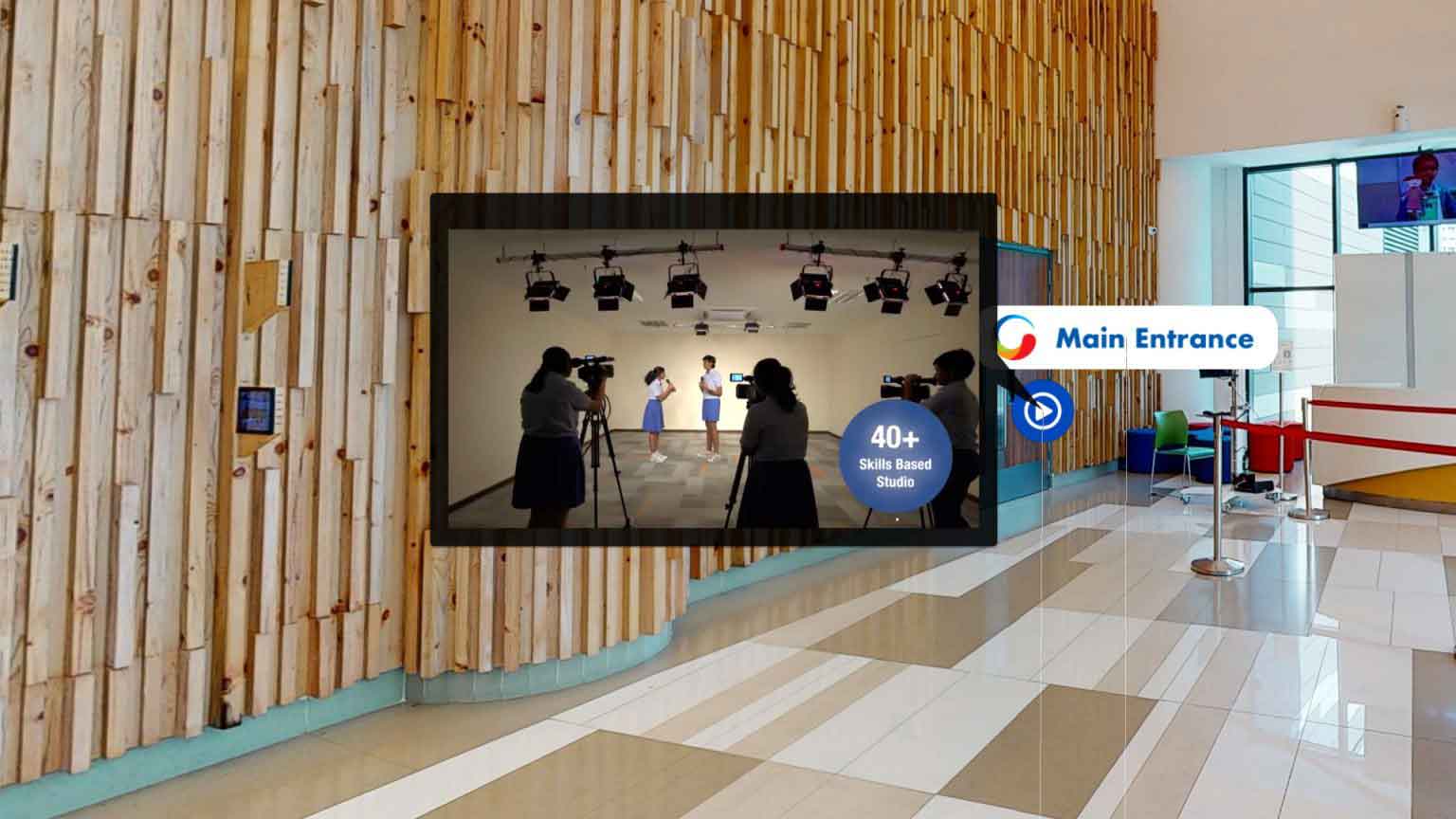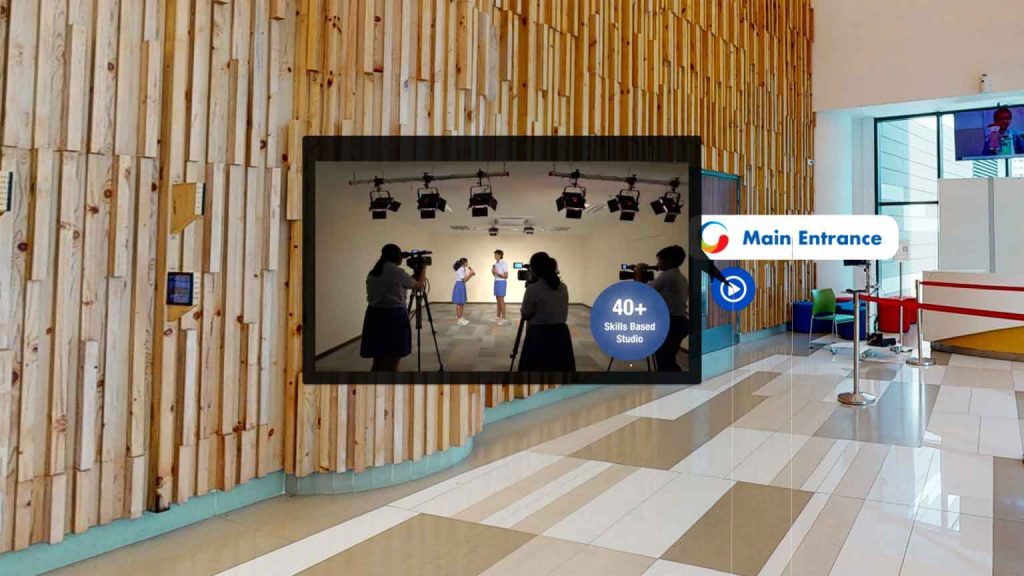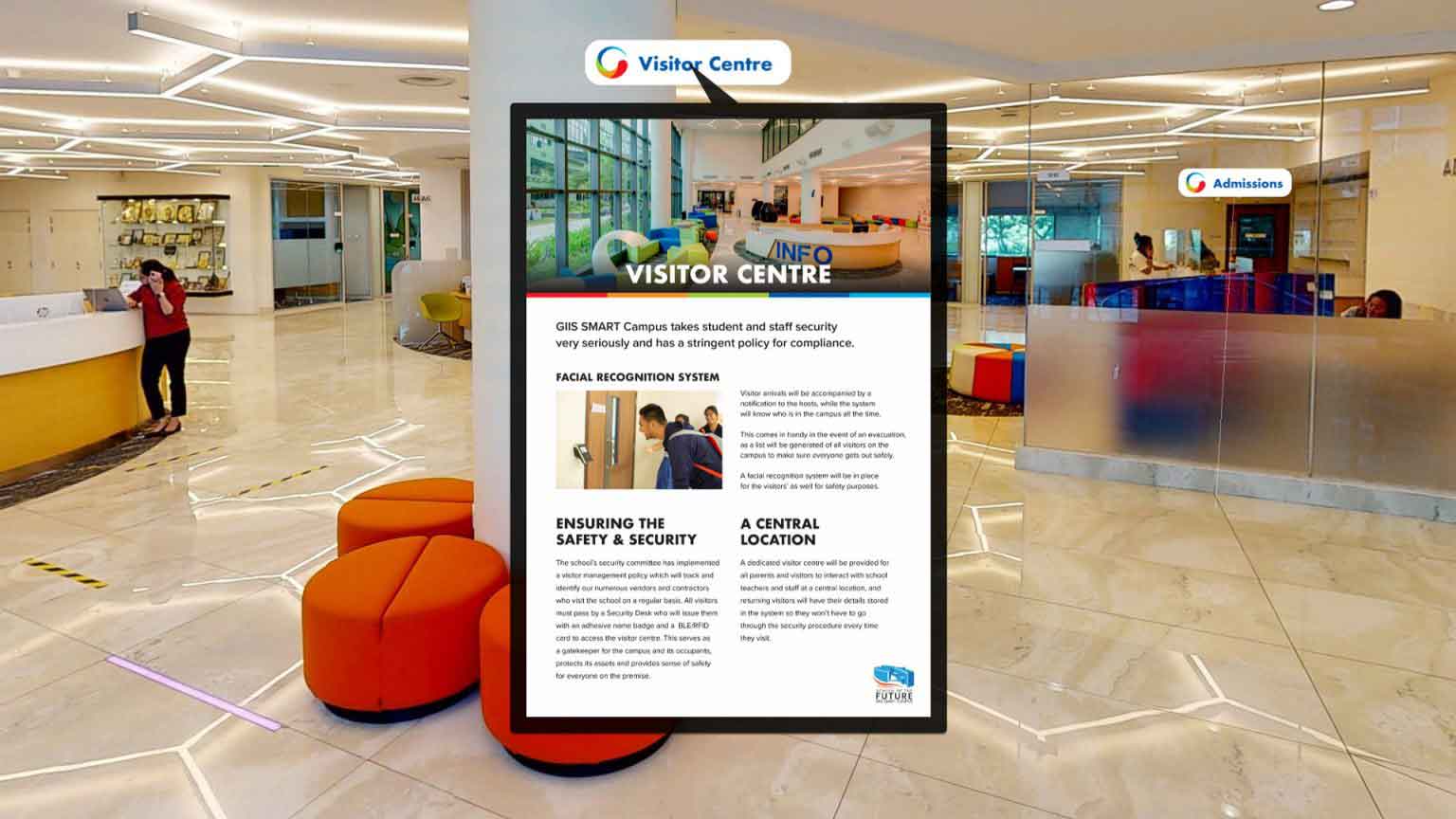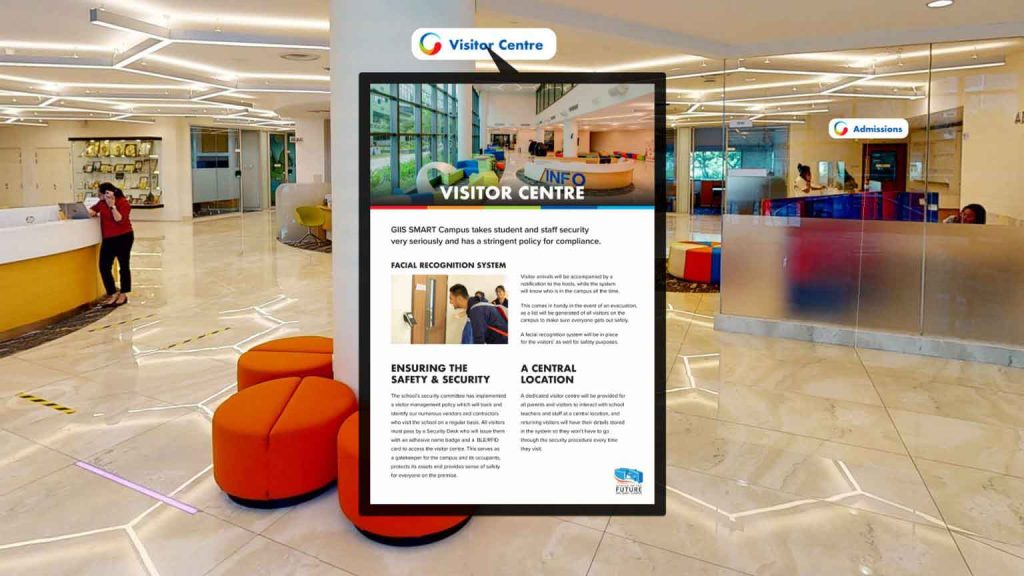 Give your guests as much information as possible during their time exploring your space.  Let them learn more about your exhibition with info boxes and web pages right inside the tour.    
Lead generation: take a tour, start a conversation
Set up forms anywhere to record your guests' contact information so that your membership department can follow up with them.  Put forms in the menu, in interactive web pages, in info boxes, or even right inside your videos!  All this info can be stored and used in HubSpot or other CRMs for your info systems.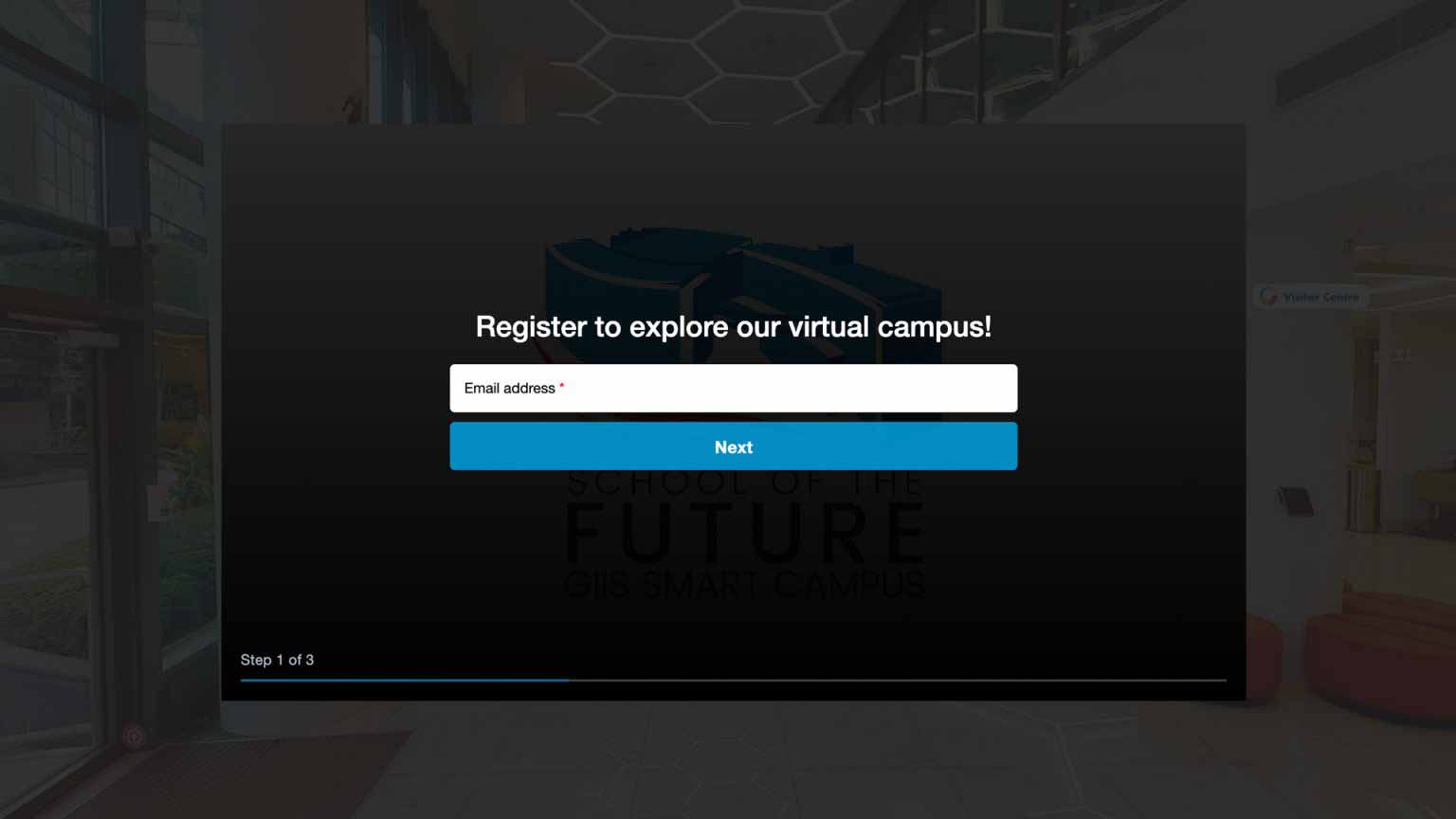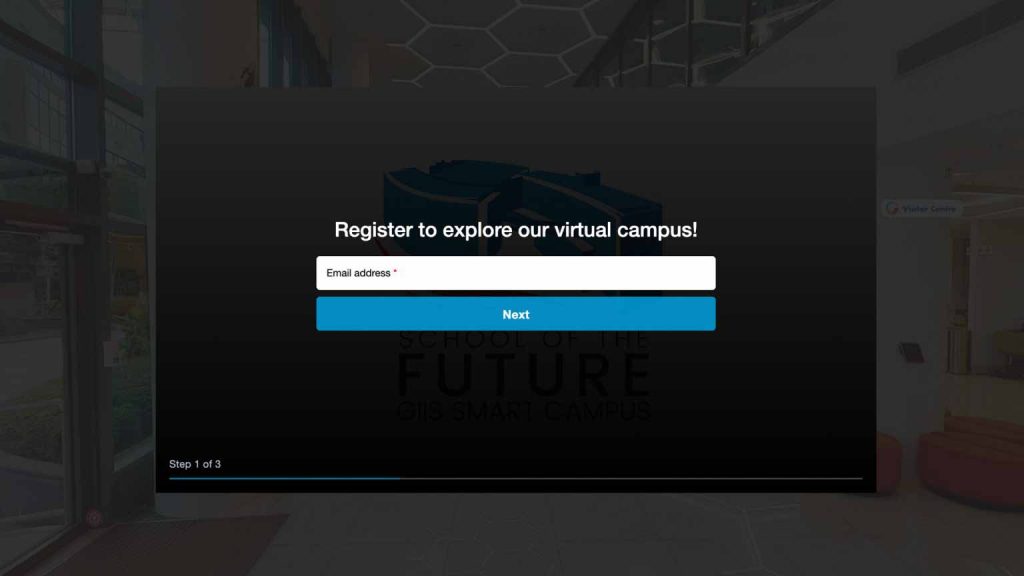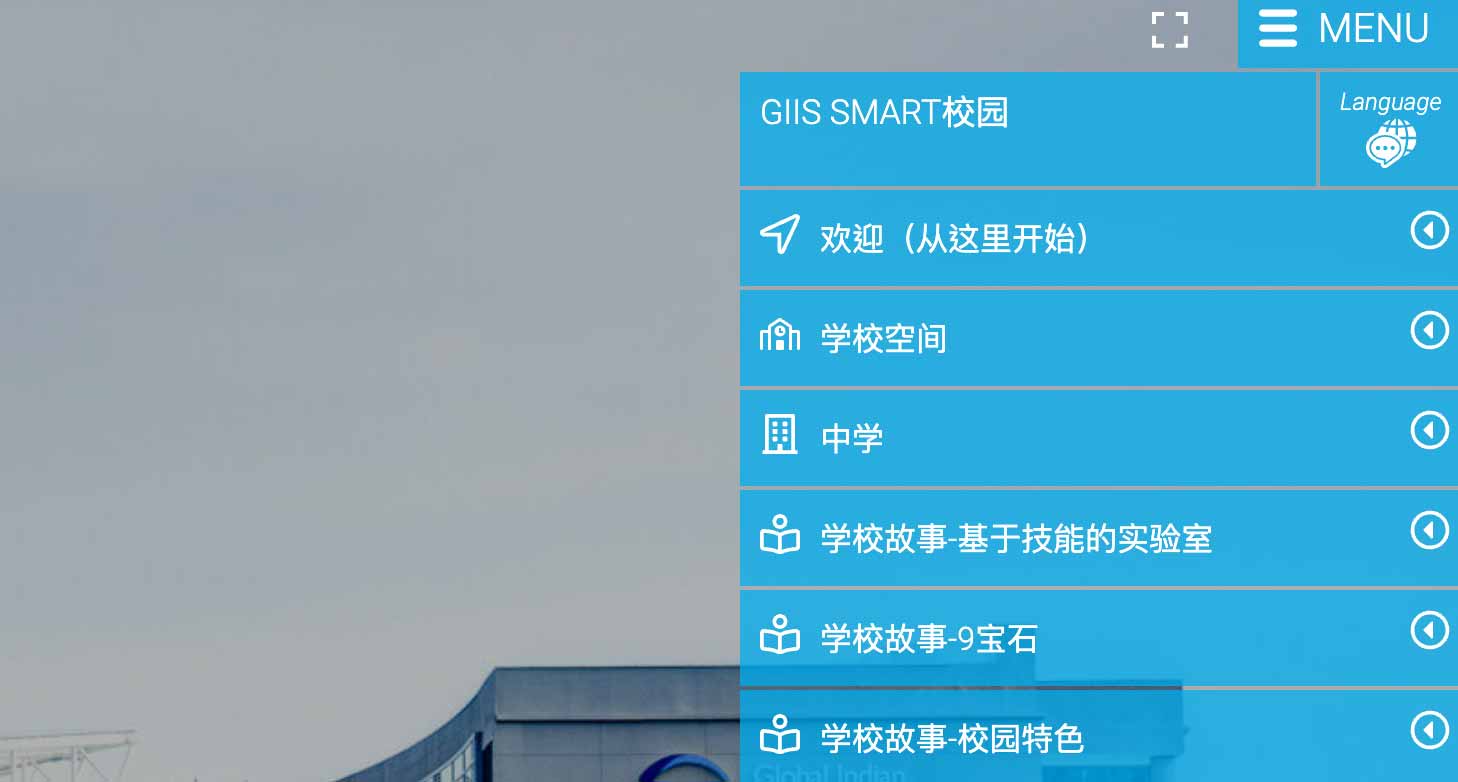 NEW: Multi-lingual tours!
Your viewers come from all over the world, shouldn't your virtual tour be in their languages too?  We can create tours in over 30 languages including Chinese, Japanese, Korean, Hindi, Bengali, Thai, and Arabic, as well as nearly all the European languages.  Have as many languages as you want at once –  it is super easy to switch between them.  Now, that's what we call an international virtual tour!      
Sit back and take a tour of the tour!  In this (rather long) video, we go over all the interactive features including the multilingual menu, navigation design, multimedia, web pages, connected forms, and more.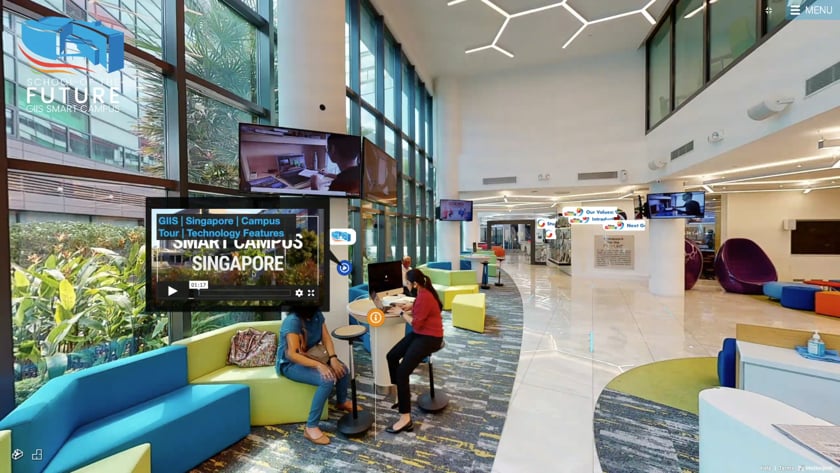 4. Demo of a school virtual tour
The following virtual tour of a small school campus will give you a good idea of what can be done with our virtual tours.  Please take the time to explore all of the classrooms, or just take the easy way and click on the space links in the menu.  
5. Examples of video styles that can enhance virtual tours
Virtual tours are awesome on their own.  But they are greatly enhanced by additional video content.  Some of that content can be background information, about the artist, about their work, etc.  We like to also add short "tour guide" type videos that are scattered around the tour that help the viewer get a human touch to the exhibit.  These can be done by the museum staff or, if possible by the artist themselves.  Not only does this provide crucial insight and background to the viewer's experience, but it adds a human element that one would only experience in a guided museum tour. 
Below you will find a few examples of tour guide videos that we have created for schools in the past two years.  You will get an idea of the personalisation that can be added to a museum tour.  These videos give the tour personality and a human touch.  Below you will find compilations of tours we have done (we have done more than 30 so far in Singapore and Hong Kong) but when these are used in your tour, they will be broken up into short segments and placed in the spaces that they were filmed in. 
About The SchoolHouse Agency
The SchoolHouse Agency is based in Singapore and Hong Kong and mainly works in marketing with international schools.  We have worked with 52 schools in 7 countries in Asia so far.  During the pandemic we started focusing on tools that schools can use to present their campuses in a virtual way, including 360 Virtual Tours.  
After studying over 100 virtual tours of both schools and museums, we created our own offering, which we call The Ultimate Virtual Tour, which we believe to be the best virtual tour format on the market at this time.  
Our recent move to starting to work with museums in addition to schools has been a natural one.  Both areas are based on education and presentation of a lesson or a specific topic in a way that enhances knowledge and experience of the subject.  We believe that The Ultimate Virtual Tour will find success with museums around the world and will help them share their exhibitions with a much wider audience.
Download The Ultimate Guide To The Ultimate Virtual Tour
We created this guide specifically for international schools, but many of the points are relevant to virtual tours in general.  This short guide will help you decide what features you want in your virtual tour, what you don't, and what integrations are helpful.  Just click below and you'll go to a download page. 
Want to present your Space to the world? Let's Meet!