Your school website is live, your community is loving it, and it's appearing for all the relevant Google searches. Sounds like a dream, right? But for most schools with a website, this is their reality and… it's not enough.
After all, it is one of your school's most important communication tools. We are often asked how schools can improve the effectiveness of their websites. Whether your school is looking to drive more website enrollment enquiries, build their reputation online or increase their presence in search results, here are six of our top tips to help you take your website to the next level.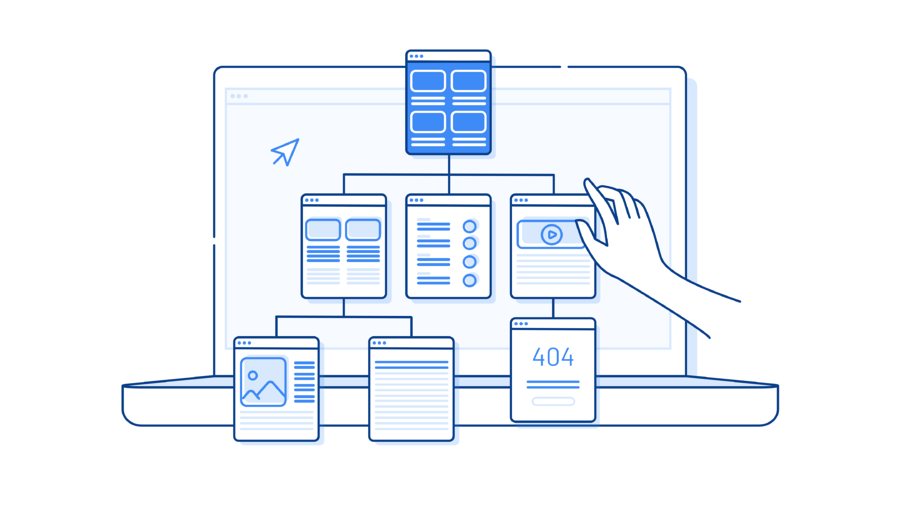 1. Focus on high quality imagery
The best websites showcase their brand, values and community from the homepage through to the contact page. Having engaging, high quality and relevant content is a big part of that, but so is the visual representation of your school. To make your website pop, you will need to ensure that the imagery you feature is branded and representative of your school, as well as optimized in size and quality. Prospective parents visiting your website will very quickly make a first impression of your school based on your website photos, so ensure that your imagery allows your school to put its best foot forward.
2. Invest in engaging video
You've probably seen us mention this more than once, but video is certainly the medium of the moment. Video is a great option for schools looking to engage website visitors as it allows you to offer important information about your school in an engaging way. Having a professional school video produced can be costly, however in our view, it is certainly worth the investment. Not ready to invest in a video production company just yet? Your school can also get started with creating your own videos using a few simple and cost-effective tools.
3. Make sure every element is mobile responsive
A large percentage of your visitors, including prospective parents, will be searching for and accessing your school website on their mobile phones. This means, having a completely mobile responsive experience is a non-negotiable. Ensure that you are constantly testing all of your school website's features — including content, forms, videos and images — to ensure that they function correctly on mobile.
4. Help users navigate easily
Your website's navigation was most likely built with the target user in mind, but as your content grows, so does your complex web of navigation. Use your website analytics to help you understand which pages are being accessed the most in order to ensure your site navigation gets users to these pages quickly. Doing this means that your important information is easy to access and that your navigation will continue to make sense to your target users. As your website grows and changes, don't be afraid to ask some parents to conduct user testing and to gather their feedback!
5. Write new content that makes sense to your target market
Whether you are writing blog posts, composing text for a new page or making changes to existing content, it's important that it makes sense to your prospective parents. Keep your copy professional and succinct, and take into consideration parent feedback and frequently asked questions. In our post, 5 Tips for Writing Effective School Website Copy, we highlighted these 5 tips:
Don't rattle on and on, using headings, bullet points and numbered lists to highlight key information.
Follow the inverted pyramid method.
Check for consistency in your tone of voice, spelling and word choice.
Choose your keywords carefully.
Use clear calls-to-action (CTAs).
5. Don't forget about SEO
Last but not least, don't forget about your search engine optimization! SEO is not a set and forget set strategy — instead it is the method of making small tweaks to your website to improve its performance. One large part of ongoing SEO strategy is creating and editing your website and blog content: carefully considering your keywords, writing answers to common questions and performing regular content audits.
6. Monitor your conversion rate
There are likely a large number of 'conversion actions' that a user can take once they've landed on your school website. Conversions are counted when a user completes a desired action, such as filling out a form, visiting a certain number of pages or watching a video. Because conversions are often the most valuable part of your online experience, it's important that you closely monitor your conversion rate (% of conversions compared to site visits) to ensure everything is performing as expected.
---
Click here to read this article on the Digistorm website.