If you're in charge of your school's social media sites, it's super important to be up to speed with etiquette. To help you get there, we've put together our five best tips for better social media etiquette.
Platforms like Twitter, Facebook and Instagram heavily infiltrate our daily lives, to the point where they're a key form of communication for both personal and business use. They're so seamlessly integrated into our day-to-day that we can often forget that the internet is forever. Unlike in-person communication, if you're not careful, everyone can see what you're doing. Heavy, we know.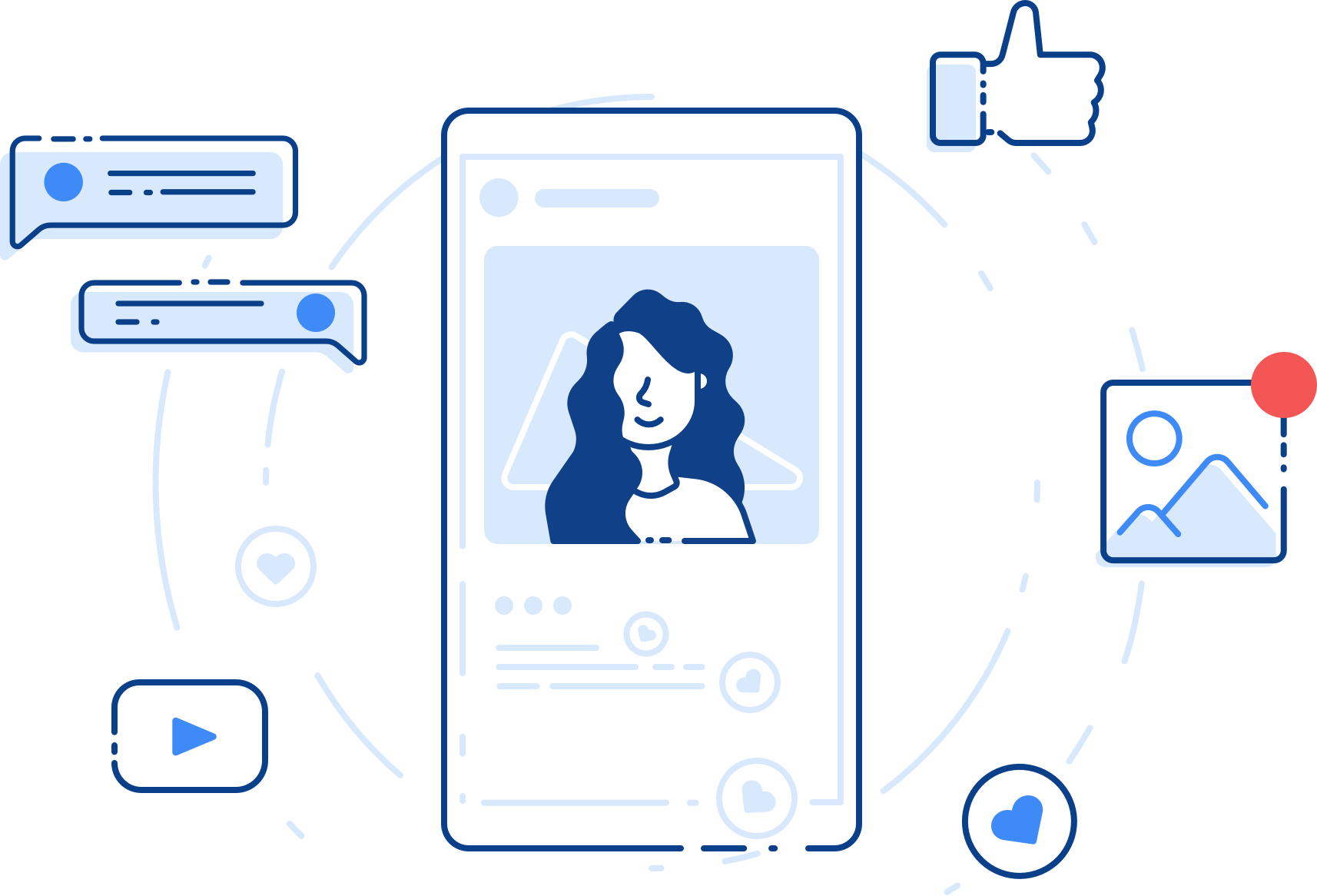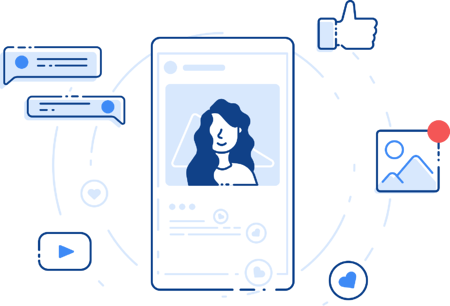 Consequently, we have to remember that social media operates by a set of unspoken rules, at least when you're running business pages for your school. The platform may open itself up to a communication style with fewer boundaries and guidelines, but don't let this fool you — being professional online is just as important as it is in a formal meeting or workplace. If you're in charge of your school's social media sites, it's super important to be up to speed with etiquette. To help you get there, we've put together our five best tips for better social media etiquette.
Start with the basics
This may seem like common knowledge to some, but we're going to say it a little louder for the people in the back — grammar and spelling matter! Getting these correct not only benefits your professionalism, but avoids any uncomfortable social interactions with grammar-mad followers. Be sure to proofread, use your spellcheck, and if all else fails, invest in a program like Grammarly to check everything for you. We promise it's worth the attention!
Consider your brand voice
Just as branding is central to the success of your website and blog posts, it's an important factor to consider on social media. In particular, you'll want to keep a consistent voice that fits in line with your overall brand persona. The nature of networks like Facebook and Twitter may warrant less formal language, but don't get too relaxed — particularly in the education sector, it's really important to remain professional. After all, your social media profiles will be a point of call for prospective parents, so put your best foot forward. Use language that is professional and shows authority and knowledge, but conversely, be wary of coming across as too information-heavy.
Don't oversaturate
Social media 101: use hashtags, right? Well, we're here to tell you it's wrong…to an extent. Here at Digistorm, we subscribe to the 'everything in moderation' philosophy (as evidenced by our snack bar) which definitely applies to hashtags, emojis and other secondary additions to your social media posts. It's quite easy to overload on these kinds of things when they add a lot of value to a post, but consider the impression that you're making. The last thing you want to do as a school is come off as spammy or over-eager.
When creating a post on Instagram, opt for 3-5 relevant hashtags in the body of your text. If you really want to drum up engagements by skirting the 20 hashtag limit, try adding these in as a comment, or tabbing down a few lines in your caption so they're a little more hidden. On Facebook, we'd recommend steering clear of hashtags — research suggests posts fare better without one, anyway. The same overall notion applies to emojis. Keep 'em concise, relevant and readable.
Permissions are important
Ever had a tagged photo pop up on your Facebook without your permission? We can hear you groaning on the other side of your screen, and we completely agree — it's not appreciated. The same principle applies to posting photos of students without their parents' permission, although the reasoning behind this is much heavier, and relates to an invasion of privacy. Make sure your staff are explicitly seeking out permission from parents before posting photos of their children online, as these can travel far and wide amongst your networks!
Lead by example
It's increasingly common for school-aged kids to be active on social media, with a huge 94% of people aged 12-24 using at least one social platform. So, you can safely assume that a good chunk of your students will be on social media, and thus will have access to all of your pages and posts. This means you need to be leading by example online. To encourage your students to be respectful and positive, ensure you're doing the same. It's also important to use inclusive messaging in your posts, and to deal with criticism in a constructive manner. By doing all of this, you'll ensure your community stays safe, friendly and polite.
Reply — quick smart!
Just as social media sites are platforms for sharing priceless moments, they're also integral to facilitating conversations within your school community. Social media has become another channel for customer service, through the direct messaging function on platforms like Facebook and Instagram, as well as on-page comments and posts.
As a result, it's important to be as active and engaged as possible! With every comment or message, you're presented an opportunity to connect with a member of your audience. Always reply to comments in an orderly fashion, either reinforcing positive comments or resolving negative ones. Use polite language and be sure to empathize if people are exhibiting frustration. Pro tip: if you do come across a frustrated comment, suggest you shift to direct messaging for resolution so the conversation is not visible to the public.
We hope you've found these etiquette tips helpful — happy posting! For more social media help, check out these important Instagram tips for schools.
---
Click here to read this article on the Digistorm website.