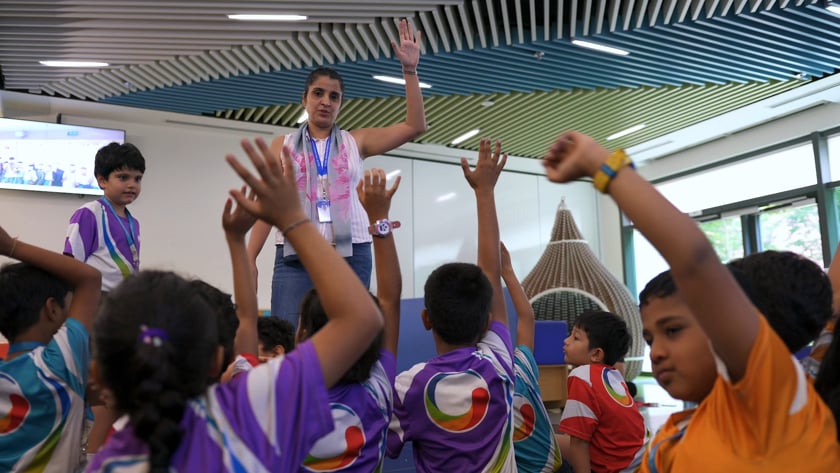 Global Indian International School is a very interesting group of schools. If you are not Indian, it would be easy to not know about them. But they punch far above their weight class in nearly every way. GIIS has 18,000 students spread across 22 campuses, making them one of the largest school networks in the world. But it doesn't end with size. The GIIS SMART Campus in Singapore is one of the most advanced campuses we've ever seen anywhere in the world. Kids get into their classrooms via facial recognition. Yep, not kidding. Their use of technology is far ahead of most other schools anywhere in the world.
They are also one of the most "video friendly" schools we have ever seen. They incorporate video into everything they do, from marketing to communications to community engagement. They have more than 180 large TV screens on their SMART campus constantly updating their community with current happenings at the school.
We have had the privilege of filming nearly every aspect of their entire school, even filming at a GIIS global conference held in Bali. While many schools are content with a single overall video showing their campus facilities, GIIS has had the foresight to do an entire video series just on their labs, another video on their learning spaces, and an entire 9 part series on how their vision and values are lived out on a daily basis on all of their 22 campuses.
Of the 50 schools we have filmed thus far, Global Indian International School gets the most video-centric and marketing-centric award by far. We have never seen a school that needs zero convincing that video is important to marketing and communications. They are true leaders in this field. If you don't know about them, you owe it to yourself to do some research. No matter what school you come from, they are ahead of your school – in many ways.
And it is one of a small handful of schools that we truly feel "at home" when we walk the campus halls.
Namaste!!